Enfamil D-Vi-Sol Vitamin D Supplement Drops for Infants - 1.69 oz
Categories
Personal care
Baby
home & garden
pet supplies
sun care
oral care
feminine care
beauty
Newsletter
Add our eBay store to your list of Favorites and receive our email newsletters about new items and exclusive deals and promotions!
Sign Up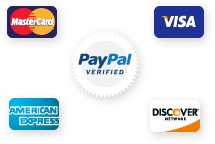 Product Description
Enfamil EnfaCare is an infant formula scientifically designed for infants who were born prematurely or with low birth weight to be used during their first year of life after leaving the hospital. It is a milk-based, 22-Cal/fl oz formula with extra amounts of important nutrients compared to standard term formula to promote your baby's healthy development. With choline and DHA, it also provides brain-nourishing nutrition your baby needs for the first 12 months.
Enfamil D-Vi-Sol is a liquid vitamin D supplement for breastfed and partially breastfed infants.

Enfamil D-Vi-Sol meets the American Academy of Pediatrics recommendation of 400 IU of supplemental vitamin D per day for all breastfed and partially breastfed infants who do not receive at least 1 L of infant formula per day.

In one convenient liquid dose, Enfamil D-Vi-Sol provides 400 IU of vitamin D, an essential vitamin that helps your baby absorb calcium for strong bones and teeth*. *These statements have not been evaluated by the Food and Drug Administration. This product is not intended to diagnose, treat, cure or prevent any disease.

Product may be given by dispensing directly into the mouth or mixed with breast milk, formula, fruit juice, cereal or other foods to increase acceptance.

Enfamil D-Vi-Sol is part of the Enfamil Family of Pediatric Vitamin Drops, the #1 selling brand.
Expiration Date Info:
All products that have expiration dates will ship to the buyer a minimum of 6 months prior to expiration.
Payment method:
Preferred / Accepted
Credit or debit card through PayPal
PayPal Preferred



Immediate payment required for this item
Packages ship within 1-2 business days of payment being received. Unfortunately, we are unable to accommodate local pickups.

We ship UPS FEDEX and USPS depending on your location

We will provide you with a tracking number so that you can feel confident and comfortable with your purchase.

Please Note: Packages are NOT shipped on Saturday or Sunday. Normal transit time is 4-6 business days. We cannot be held responsible for delays caused by carriers. Shipping time is estimated and not guaranteed

We have a 30 day return policy on any unopened product, it must be in new condition still sealed in their original manufacturers packaging, that was purchased from MrMedicalSales. There will be a 15% restocking fee on any return that was not due to an error made by MrMedicalSales. Some products may not be returnable for hygienic reasons Please contact customer service prior to making any return to obtain an RMA
Mr-medical is one of the preferred online Health&Beauty shopping stores deliver various offers, discounts on various products. We are devoted to our customers and put forth every endeavor to keeping them satisfied.
Mr-medical
facilitates small to large scale business with reasonable services to manage and market their business online. We offer several means of communication online such as direct email responses to help. Additionally, our staff is also arranged to help you on the phone.
To contact us please click here to message us through eBay