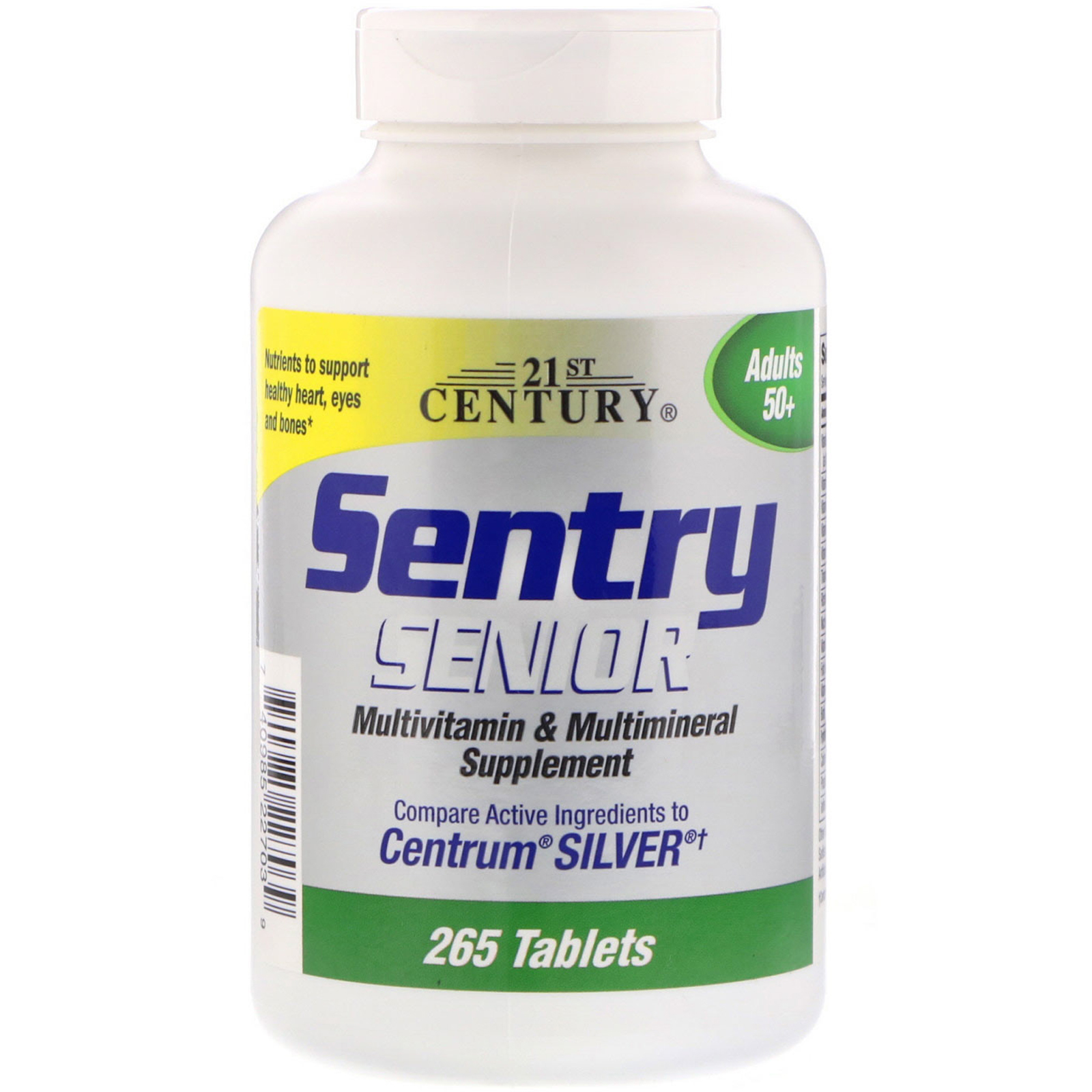 Supplement Facts Serving Size: 1 Tablet Amount Per Serving % DV Vitamin A (as Acetate & 40% as Beta Carotene) 2,500 IU 50% Vitamin C (as Ascorbic Acid) 60 mg 100% Vitamin D3 (as Cholecalciferol) 500 IU 125% Vitamin E (as dl-alpha Tocopheryl Acetate) 50 IU 167% Vitamin K (as Phytonadione) 30 mcg 38% Thiamin (Thiamin Mononitrate, B1) 1.5 mg 100% Riboflavin (Vitamin B2) 1.7 mg 100% Niacin (as Niacinamide) 20 mg 100% Vitamin B6 (as Pyridoxine HCl) 3 mg 150% Folic Acid 400 mcg 100% Vitamin B12 (as Cyanocobalamin) 25 mcg 417% Biotin 30 mcg 10% Pantothenic Acid (as d-Calcium Pantothenate) 10 mg 100% Calcium (as Dicalcium Phosphate & Carbonate) 220 mg 22% Phosphorus (as Dicalcium Phosphate) 20 mg 2% Iodine (as Potassium Iodide) 150 mcg 100% Magnesium (as Magnesium Oxide) 50 mg 13% Zinc (as Zinc Oxide) 11 mg 73% Selenium (as Sodium Selenate) 55 mcg 79% Copper (as Copper Sulfate) 0.5 mg 25% Manganese (as Manganese Sulfate) 2.3 mg 115% Chromium (as Chromium Picolinate) 45 mcg 38% Molybdenum (as Sodium Molybdate) 45 mcg 60% Chloride (as Potassium Chloride) 72 mg 2% Potassium (as Potassium Chloride) 80 mg 2% Boron (as Borates) 150 mcg ** Nickel (as Nickelous Sulfate) 5 mcg ** Silicon (as Silicon Dioxide) 2 mg ** Vanadium (as Sodium Metavanadate) 10 mcg ** Lycopene 300 mcg ** Lutein 250 mcg ** ** Daily Value (DV) not established.
Expiration Date: 11/01/2021
Disclaimer:
Our receiving department does its best to verify and then enter the correct expiration dates for all incoming products. However, discrepancies do occur from time to time. This being said, the exceptionally high turnover at iHerb ensures that our inventory is among the freshest in the industry.
21st Century Sentry Senior Multivitamin Mineral Supplement Adults 50 265 Tablets
DESCRIPTION:
Nutrients to Support Healthy Heart, Eyes and Bones
Compare Active Ingredients to Centrum Silver
Guaranteed Quality - Laboratory Tested
SUGGESTED USE:
As dietary supplement, adults take one (1) tablet daily with any meal, or as directed by your healthcare provider. Do not exceed recommended dosage. Individual results may vary.
INGREDIENTS:
Cellulose, starch, stearic acid, polyvinyl alcohol, croscarmellose sodium, silicon dioxide, titanium dioxide, PEG, citric acid, talc, magnesium stearate, artificial colors (FD&C blue #2, FD&C red #40, FD&C yellow #6), BHT.
No added sugar, yeast, preservatives or artificial flavors.
WARNINGS:
Keep out of reach of children. Do not use if product appears to be tampered with or seal is broken. Store at room temperature.
Consult a healthcare provider prior to use if: pregnant, nursing, on medications, have a medical condition or are planning a medical procedure. Stop use and contact a physician if adverse reactions occur.
Important Information: Extended use of high levels of Vitamin A (excluding Beta Carotene as the source) may increase the risk to adults of developing osteoporosis. Do not use this product if using other Vitamin A supplements.

---