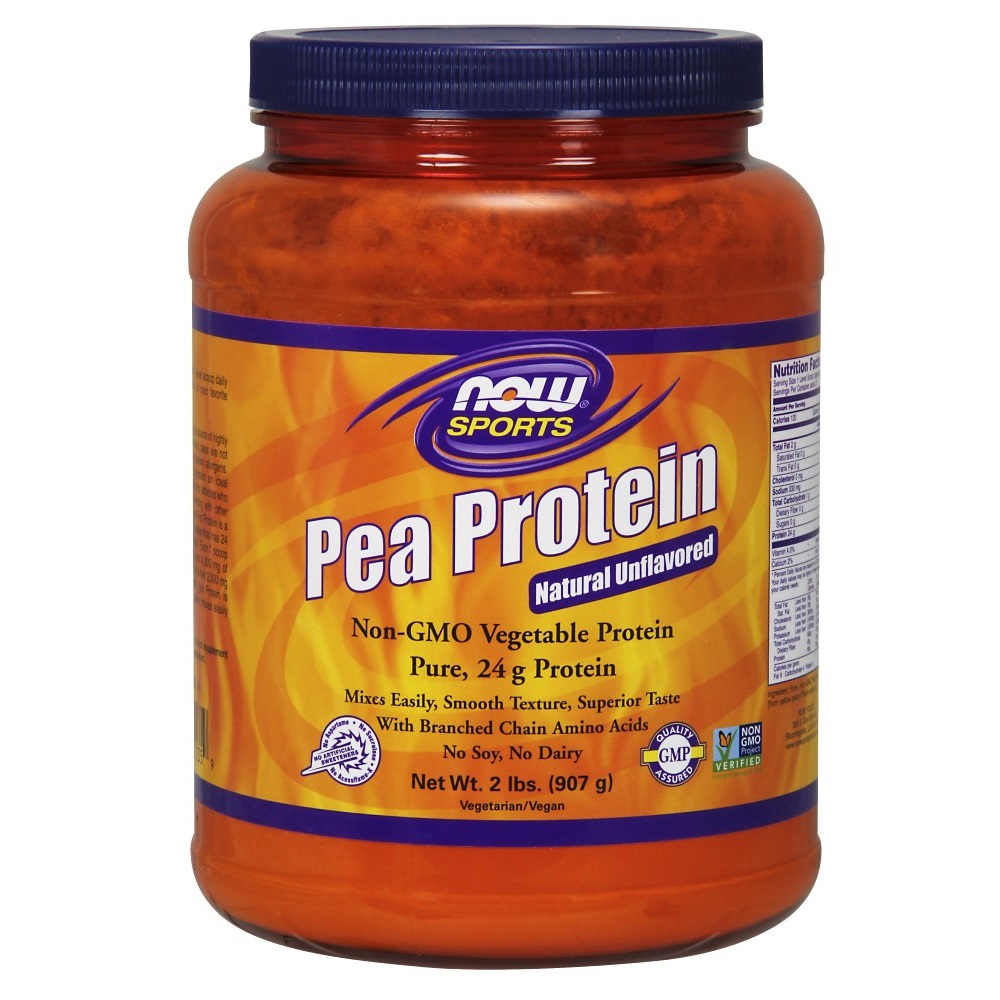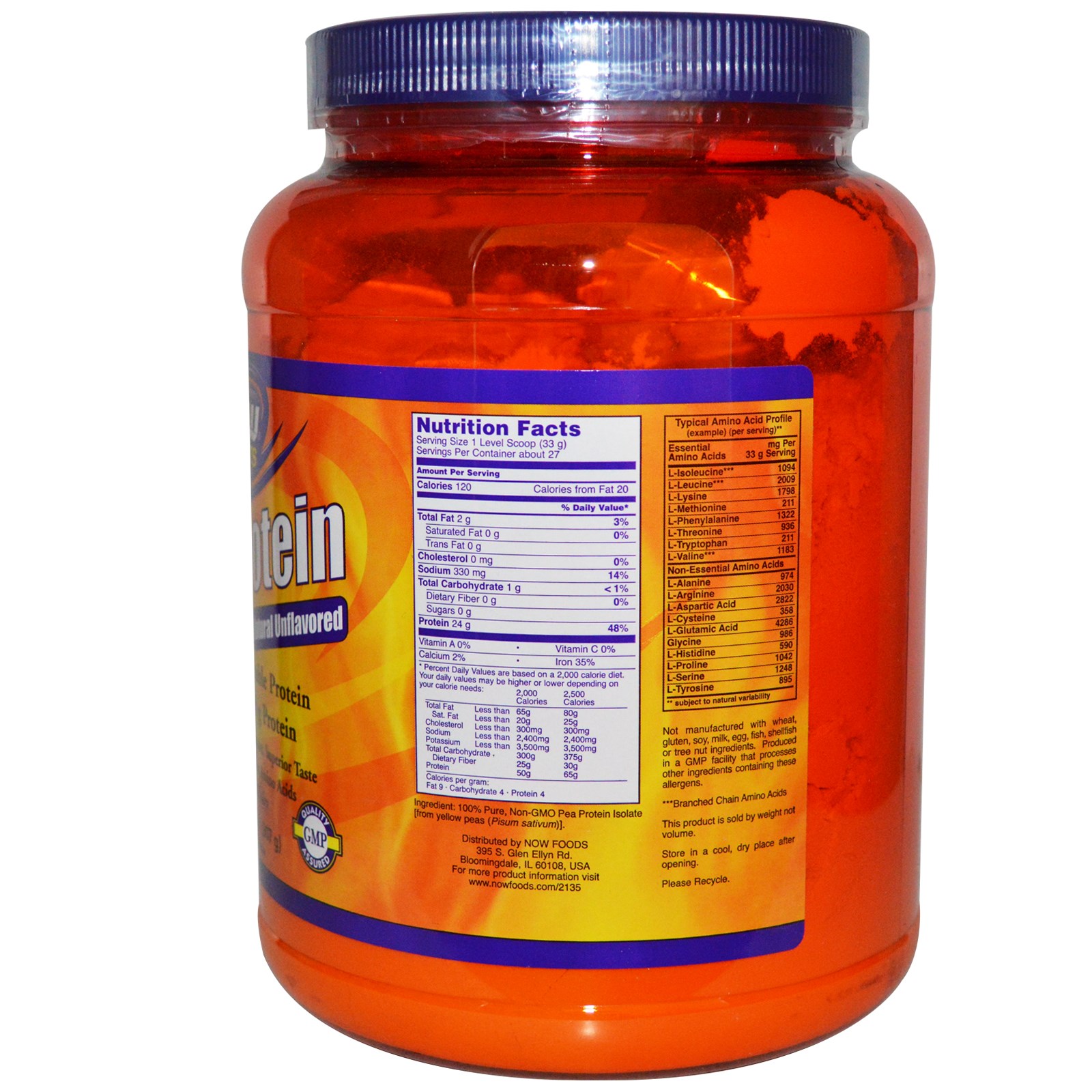 Pea Protein 100% Pure Non-GMO Vegetable Protein Unflavored - 2 lb
19.49
FREE Standard Shipping!
Now Foods Pea Protein is a Pure, Non-GMO unflavored vegetable protein. Now Foods Pea Protein are made from peas which are well known for being a rich source of highly bioavailable protein. Each 1 scoop (33 g) serving typically contains over 4,800 mg of branched chain amino acids, and over 2,000 mg of L-Arginine. Now Foods Pea Protein is 100% pure and natural, unflavored, and mixes easily into your favorite beverages. Non-GMO Vegetable Protein 100% Pure, Unflavored High in Branched Chain Amino Acids Allergen-Free, Soy Dairy Free High Solubility, Easy to Digest Vegetarian Product All Natural - No Aspartame, No Sucralose, No Acesulfame-K.
Product Details
Product Pea Protein 100% Pure Non-GMO Vegetable Protein Unflavored - 2 lb UPC 733739021359 MSRP 27.99 Our Price 19.49
Ingredients
Active Ingredients Vitamin A, Vitamin C, Calcium, Iron, Typical Amino Acid Profile, (example) (per serving), Essential Amino Acids, L-Histidine, L-Isoleucine, L-Leucine, L-Lysine, L-Methionine, L-Phenylalanine, L-Threonine, L-Tryptophan, L-Valine, Non-Essential Amino Acids, L-Alanine, L-Arginine, L-Aspartic Acid, L-Cysteine, L-Glutamic Acid, Glycine, L-Proline, L-Serine, L-Tyrosine OtherIngredients 100% pure, non-GMO pea protein isolate [from yellow peas (pisum sativum)].